Upcoming Special Sales
Check our Facebook page for additional updates
Saturday, November 30th, 2019
Annual Thanksgiving Celebration & Cattle Trailer Giveaway
Replacement Cow and Heifer Sale
Sale starts at 12 noon.
- Each animal sold in 2019 will receive one entry into the drawing.
- 40 Young black cows, 5 year old and younger
- 45 Nice black cows of various ages
- Other consignments as recieved.
- Regular Sale that day as well.
- Drawing will be held for the 2019 16' Stoll stock trailer.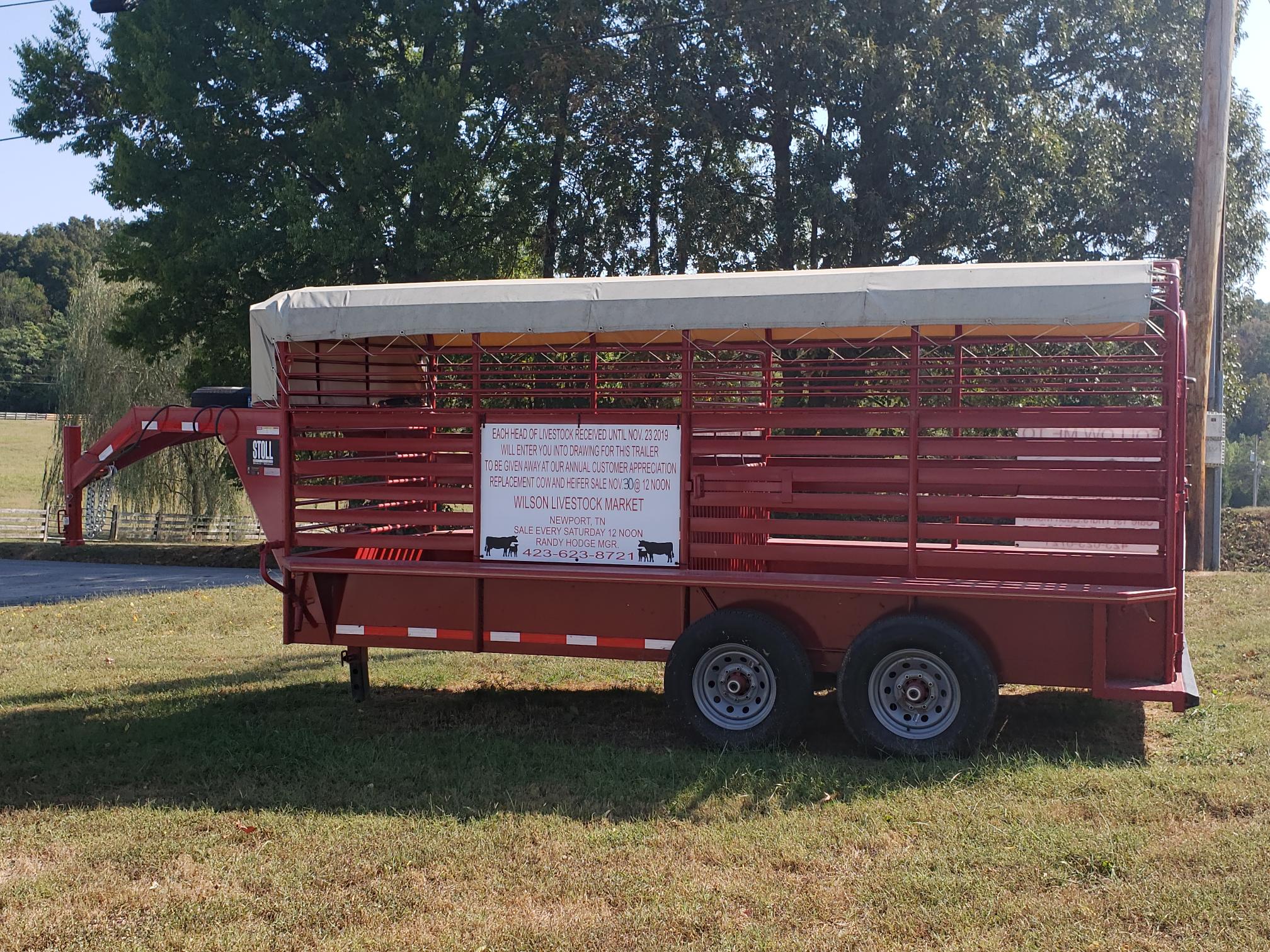 For more information about any of the sales listed above, please call Randy Hodge, stockyard manager at (423) 623-8721.